PEER KLEINSCHMIDT
— screen composer & pianist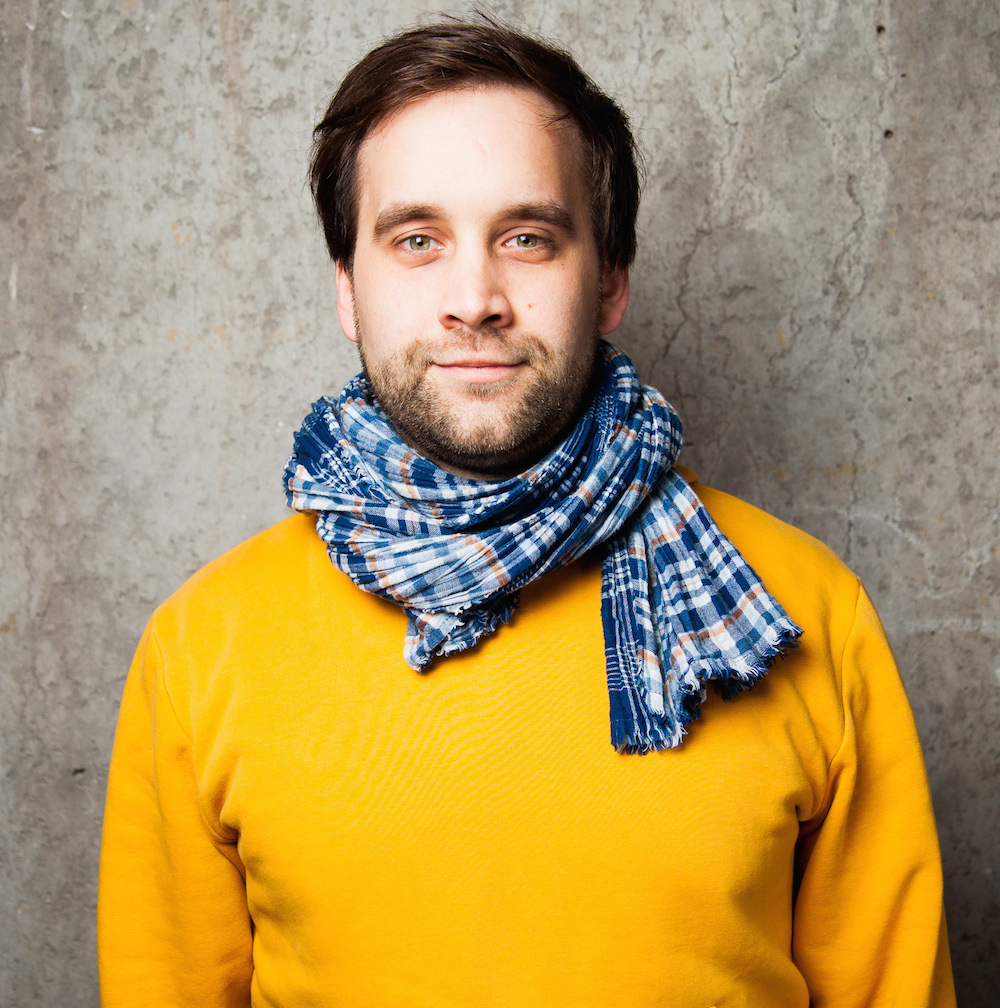 CV
FEATURE FILMS

2018 My Favorite Fabric
2012 Wechselspiel

SHORTS & ANIMATIONS

2015 Pawo
2011 Jagdgründe
2010 Lumo
2009 Steinfliegen
SILENT FILMS

2015 Variété
2012 Der Alte Fritz
DOCUMENTARY

2010 En Casa
BIO
Peer Kleinschmidt was born in Braunschweig (Germany) where he discovered his passion for playing the piano as well as for musical improvisation and composition in particular. Peer was educated by Richie Beirach in 'Jazz-Piano' and 'Composition' at the University of Music and Theatre "Felix Mendelssohn Bartholdy" in Leipzig and 'Improvisation' by Mikhail Alperin at the "Norges musikkhøgskole" in Oslo (Norway).
Peer graduated with a Masters Degree in 'Composition for Film Music' at the prestigious Film University Babelsberg "Konrad Wolf" in Postdam.
His recent work for film includes the score for the impressive feature debut My favorite fabric by Syrian filmmaker Gaya Jiji, which was presented at Un Certain Regard during the Cannes Film Festival 2018.
Next to his work for feature films, Peer also created scores for several animation shorts such as Pawo directed by Antje Heyn (2015), or the soon to be released Cat Lake City by the same director.
Besides his work as a composer for film and instrumental music, Peer performs as accompanist for silent movies on the Welte-Cinema Pipe Organ at the Filmmuseum Potsdam and works as a producer for the German pop band Chapeau Claque and the singer Emma Mai.
Awards & nominations :
In 2018, Peer received the honorable mention of Die Goldenen Vier Linden Award at the Braunschweig Film Festival, for My Favorite Fabric.
In 2015, he received the World Soundtrack Award for SABAM Best Young Composer Competition at Film Fest Gent (Belgium).
In 2010, Peer was nominated for the Jerry Goldsmith Award at the International Film Festival Úbeda/Spain for "Best Score" in the category Animation Film, for Steinfliegen.
Upcoming projects:
Cat Lake City (animation)

The Great Journey (documentary)
More information: